Clinical trials
Today's Research/ could be tomorrow's cure
Ashis K. Chakrabarti, MD
Hematology / Oncology Chief Investigator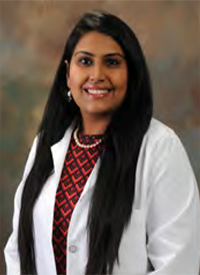 Shailja Shah, MD
Hematology / Oncology
Regional Health
Hematology and Oncology Hope Center
3702 South 4th Street
Terre Haute, IN 47802
Phone: (812) 234-0098
Regional Health Group (123) 456-7890
Regional Health is conducting Clinical Trials exclusively at the Hope Center. Please review the research trials below and talk to your doctor to see if you are a match:
Metastatic Pancreatic Adenocarcinoma previously treated with Gemcitabine
A study of the effectiveness and safety of Glutosfamide compared Fluorouracil in patients with metastatic pancreatic adenocarcinoma previously treated with Gemcitabine.
Myelofibrosis and Ess Thrombocythemia
An observational study describing the characteristics and ovation of disease burden.
Metastatic Breast Cancer expresses the androgen receptor (AR)
A Phase ll study with Orteronel as monotherapy in patients with metastatic Breast Cancer (MBC) that express androgen receptor (AR) .
To learn if you are a candidate for any of the trials above, please contact our office at (812) 234-0098.